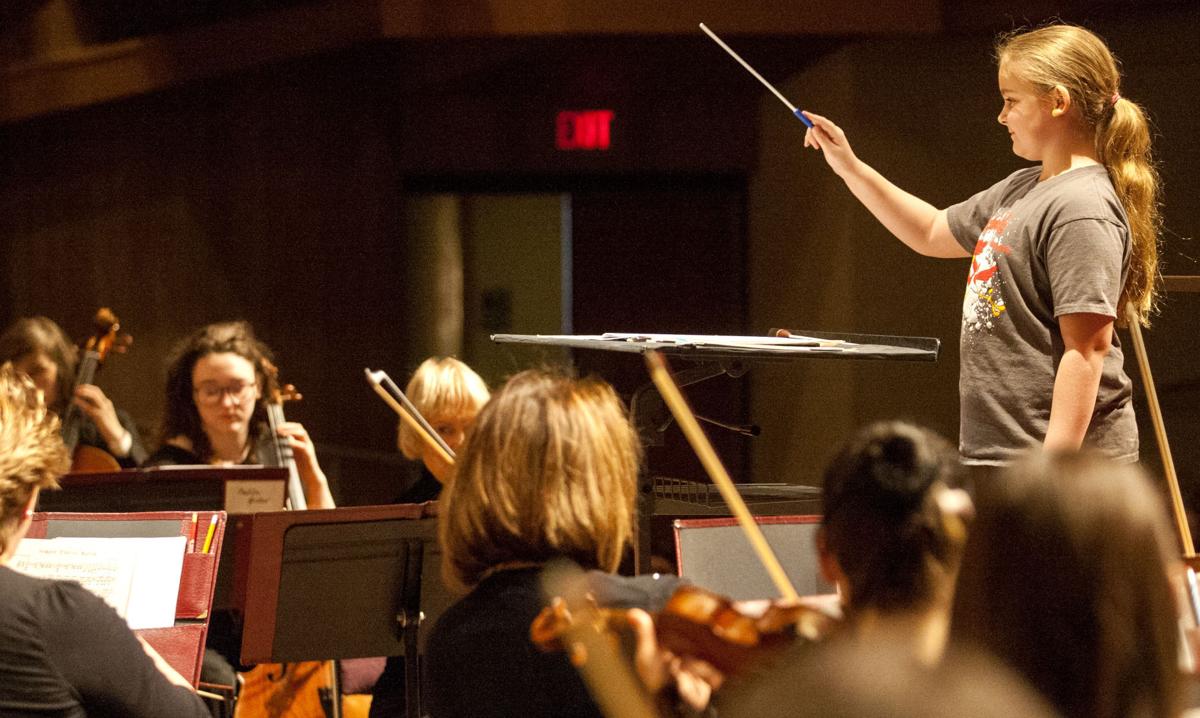 The Black Hills Symphony Orchestra played to a packed house on Wednesday morning, as hundreds of local students attended a free concert at Rushmore Plaza Civic Center to learn about orchestral music and instruments.
Bruce Knowles conducted the musicians through several pieces including a medley of the major themes from the Star Wars films, which proved to be a hit with the audience.
For the final number, four guest conductors were chosen from a sea of eagerly waving hands. The four girls, all from different schools, were each given the chance to lead the orchestra through a section of their final song.